Culinary Council
Jessica Foust, RDN
Director, Global Product Development & Menu Management
Little Caesars
Detroit, Michigan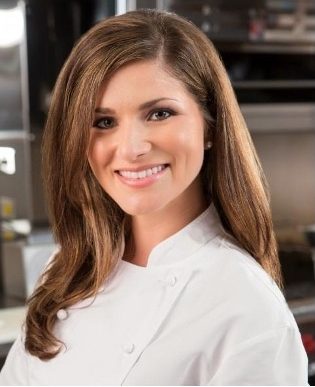 Leading Global Product Development & Menu Management for Little Caesars, Jessica is responsible for leading a team of chefs, food scientists, operations engineers, and pizza enthusiasts to support corporate and franchise stores in more than 27 countries.
Over the last 20 years of her career in the foodservice industry, Jessica has provided culinary and nutrition direction in restaurants, hotels, manufacturing, agency, healthcare, and spa settings across the country. Jessica joined Little Caesars after working for The Food Group (TFG) & Creative Food Solutions (CFS) as the vice president of culinary innovation and nutrition. In this role, she established the CFS innovation practice in Chicago and provided creative culinary and nutrition leadership while working directly with culinary, agency associates, and client services to support some of the most notable manufacturers in the industry. Prior to her work at TFG/CFS, she led menu strategy and development for the smallest (Farmers Fridge) and largest (McDonald's Corporation) restaurant companies in the world. As culinary director for Farmer's Fridge, Jessica was responsible for redesign of the menu and establishment of innovation processes for a rapidly growing startup working to redefine dining and convenience by increasing 24-hour access to fresh food. As Director of Culinary Innovation for McDonald's Corporation, Jessica was responsible for the discovery phase of menu innovation, creating consumer driven products and platforms featured in over 15,000 restaurants.
A classically trained chef and registered dietitian nutritionist (RDN), Jessica hold degrees from The Culinary Institute of America, Hyde Park; Johnson & Wales University (Providence, RI); and California Polytechnic University San Luis Obispo.
Culinary Tips
Potatoes are a neutral carrier for flavor and can be utilized in a variety of global cuisines and forms— including pizza! Explore flavor extensions on familiar forms and applications to bring variety and flavor adventure to comforting classics.